R&Ds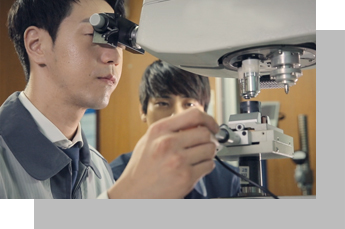 Dec. 2018

60Ah raw material optimized

Aug. 2017

Completed technical support project (Gyeongbuk HYBRID Technology Institute) (Title: Copper Forging Die Life Extension Technology in Negative Terminal Parts)

May 2016

Patent No. 10-1619266 Frictional Welding Machine Using the Braking of Inertia Canceller

Feb. 2016

Patent No. 10-1597777 Frictional Welding Machine

Dec. 2014

Patent No. 10-1476590 Cutting Machine Using Forward/Reverse Rotation

Jun. 2014

Completed the academia-industry collaboration project (KUMOH National Institute of Technology) (Title: Development of Dissimilar Metal Bonding Processes Using Frictional Welding TiAl + SCM440)

Jun. 2014

Patent No. 10-1411220 Non-brake Frictional Welding Machine

Oct. 2013

Patent No. 10-1317497 High-frequency Motor for Frictional Welding

Aug. 2013

Public-private Joint Venture Technology Development (Small and Medium Business Administration) (Title: Development of (-)Rivet Terminal, Using the Frictional Welding of Copper Forging)

Jul. 2013

Completed the Green Transformation-based Technical Support Program for SMSEs (KITECH) (Title: Extension of Forging Die Life for Al-Cu Frictional Welding Electrode)

Apr. 2013

Research institute founded

Sep. 2011

Technical consulting on frictional welding – Hanwha CO., LTD.
I&D device development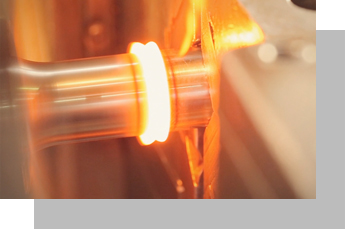 Jul. 2018

(-)Rivet Terminal process washing machine developed

Apr. 2017

Cu/Al raw material cut hot-air drying machine developed

Jan. 2017

Tray washing machine developed

Dec. 2016

Cu/Al raw material cut sorting machine developed

Jul. 2016

Cu+Al weld bead remover (2-cavity) developed

Jul. 2016

(-)Rivet terminal 2-cavity trimming auto-supply apparatus developed

May 2016

(-)Rivet terminal auto-forging machine (heading machine) developed

Dec. 2015

Cu+Al wed bead remover developed

Dec. 2015

(-)Rivet terminal dual horizontal frictional welding machine developed

Sep. 2015

(-)Rivet terminal dual vertical frictional welding machine developed

Jul. 2015

(-)Rivet terminal counting machine developed

Mar. 2015

Cu/Al raw material press-cutting machine developed

Jan. 2015

(-)Rivet terminal packaging automation machine developed

Dec. 2014

Cu/Al raw material CAM-automation cutting machine developed

May 2014

(-)Rivet terminal vertical frictional welding machine (auto-loading type) developed

May 2014

Copper forging press, transfer mold developed

May 2013

(-)Rivet terminal auto-forging facility developed

Oct. 2012

(-)Rivet terminal auto-trimming facility developed

Jun. 2011

(-)Rivet terminal horizontal frictional welding machine (auto-loading type) developed

Apr. 2010

(-)Rivet terminal frictional welding machine (manual type) developed

Sep. 2009

(-)Rivet terminal Cu+Al friction terminal (current facility used) developed
TOP